Chronicles of a Stay at Home Dad #5
Ellie decided that she would like to go on a dragon hunt one day in the near future. We decided together that we therefore needed to make a big dragon and some armour to keep her safe.
Today we made the dragon. Here are some photos showing its progress from a heap of carefully selected cardbopard boxes and containers, through it's assembly and finally it's painting: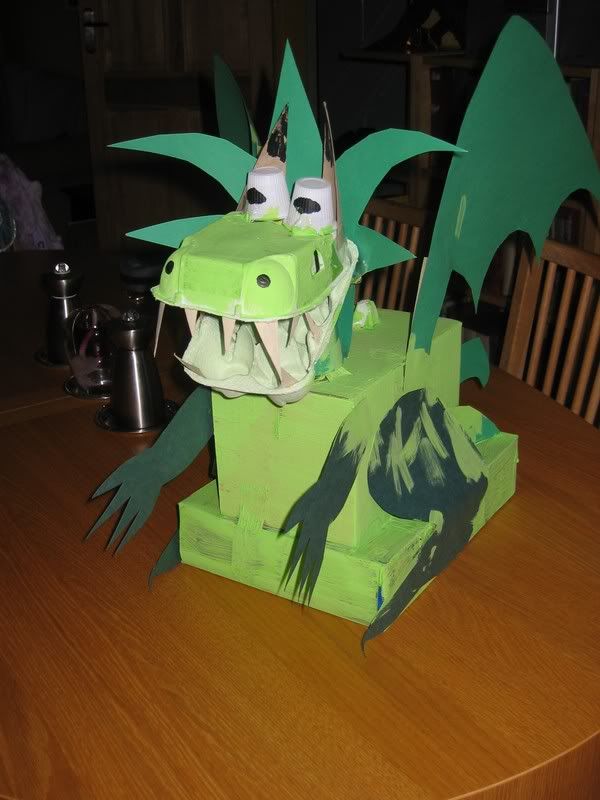 Ellie was involved in all stages of manufacture - although she wasn't that interested in sticking the bits together to make the basic shape (this was quite fiddly though). I was surprised how good she was at choosing the boxes and bits - including little milk cartons for eyes and a jelly pot for the neck. She couldn't find anything that looked winglike but she said she liked my approach of cutting up some sheets of A3 green card! We had great fun! Just the armour to make now....
Labels: dragon, eleanor, model making